Building to Classrooms - Reading to 3rd Graders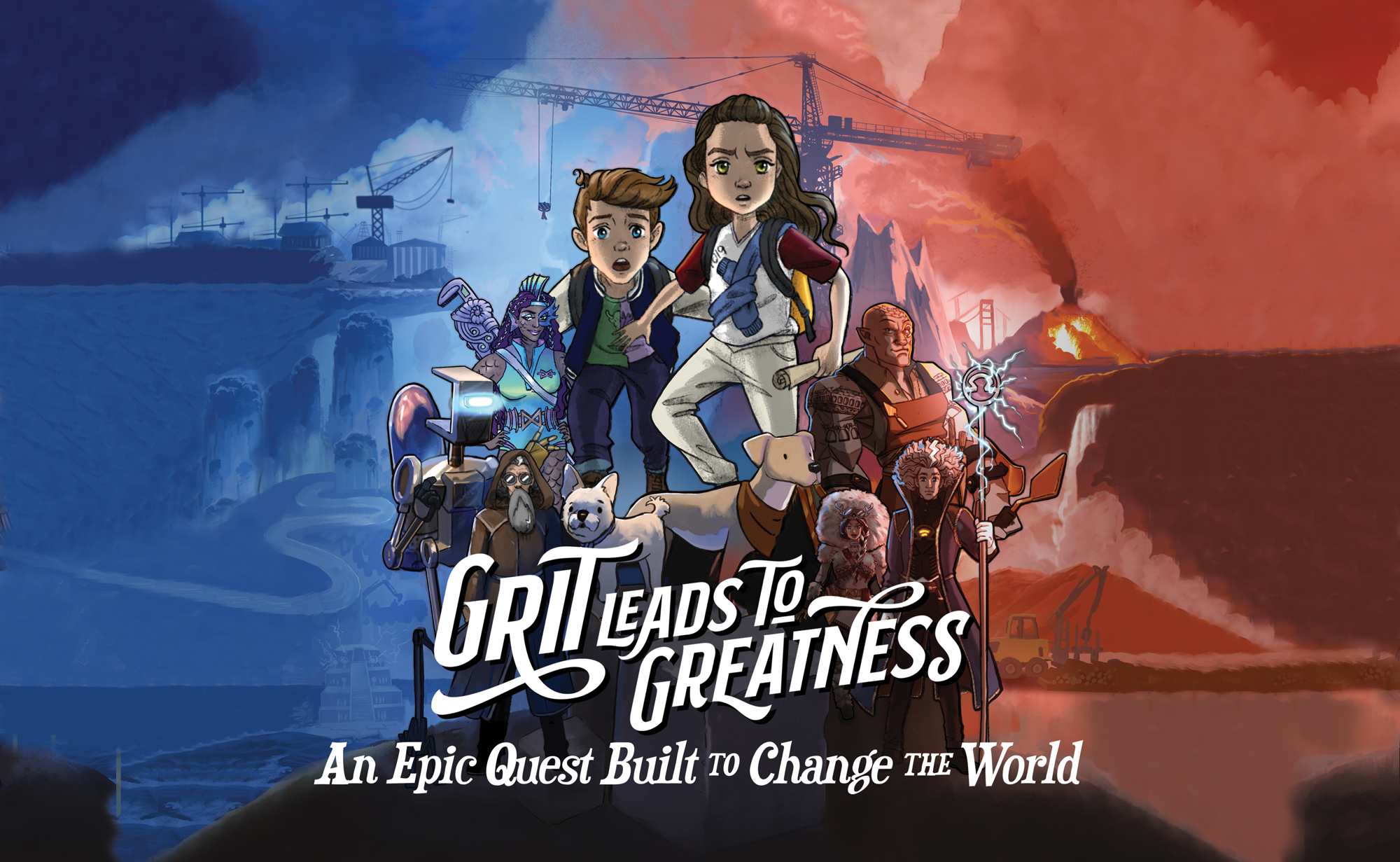 Transform the perception of the construction industry! Join the 2023/2024 Careers in Construction Volunteer Opportunity with
"Grit Leads to Greatness."
---
AGC New Mexico is partnering to bring the power of grit and the magic of building to classrooms in our regions! Authored and published by members of a small commercial construction firm on the eastern shore of Maryland
Grit Leads to Greatness
is a magical book designed to inspire young minds to consider a career in construction. The book's mission is to ignite a new generation's passion for GRIT and the Magic of Building.
---
THE REQUEST: We seek members from ALL trades to join us in visiting classrooms in New Mexico. We encourage office and field personnel to participate by sharing their careers with the children and reading them the book. Moreover, we wish to extend this experience beyond the classroom to parents and other students, gifting each child a book to take home and read with their family. With your help, we aim to sponsor 50 classrooms in NM, focusing on third graders, and create a positive impact on the construction industry's future.

WHY GIFT BOOKS TO CHILDREN? Studies have shown that children who have access to books at home grow up to be more literate, educated, and productive adults. By providing each child with their own copy of the book and encouraging them to read it with their parents or guardians, we can reshape their perception of the industry and instill the idea that it is both noble and necessary.

IMPORTANT INFORMATION: There are three volunteer options:
Purchase one or more book bundles ($535 each) and guest read in a classroom. Each child will receive their own book to take home.

Sign up to be a guest reader, and we will pair you with a reading opportunity.

Sponsor a book bundle ($535 each) without guest reading, and AGC NM will assign volunteers from the construction industry to read.

October 1st is the deadline to sign up to volunteer.

Please have only one representative from your company fill out the signup form (unless participating in multiple parts of the state).

You will receive an email with further details based on the volunteer option you choose, including marketing materials for your company's use.

Grit Leads to Greatness generously offers to purchase one (1) book bundle for every five (5) bundles purchased.

Help us spread the word! Use the hashtag

#

AGChasGRIT

on all materials.
---
IF PURCHASING BOOK BUNDLE(S): Purchase bundles through gritleadstogreatness.com, selecting AGC NM Chapter and the desired number of book bundles. Each bundle contains 25 books for 1 classroom, priced at $535. Your order(s) will be shipped to AGC NM, which will coordinate the delivery of the books to the appropriate schools.

CONTACTS: For any questions, please reach out to Charissa Wells .

Let's change the narrative and inspire the next generation in the construction industry! Together, we can make a lasting impact. Thank you for your extraordinary support!

Thank you, Kelly Roepke-Orth, CEO
---