AGC Legends Golf 2019 - PHOTOS
A BIG THANKS to all those who participated!
Another full course, 200 players registered! This is AGC's premier fundraising event aimed at strengthening relationships and helping AGC New Mexico develop and sustain its member-driven programs.
The proceeds from the tournament allow AGC New Mexico to advocate for the commercial construction industry on your behalf and across our state. Our top member-driven priorities remain: promoting excellence in workforce development, worksite safety, and public policy advocacy that generates more opportunity and reduces costs.
We look forward to your continued and active participation as we collaboratively define our objectives and advance our priorities. Please keep in contact with us as we pursue these strategic activities for the remainder of the year and through the next 30-day Legislative Session.
Once again, we cannot thank you enough for your valuable time and support. Now, more than ever, our industry must work together to lead our state and communities.
---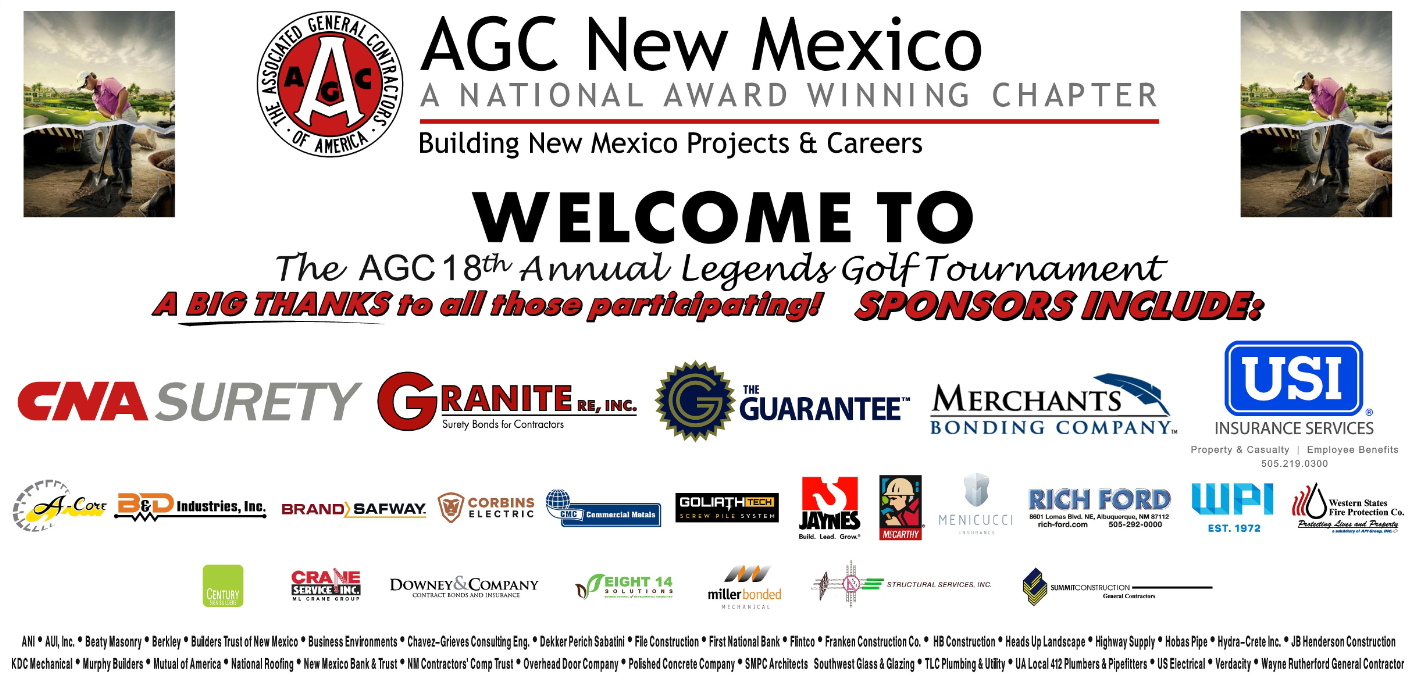 ---
ANOTHER BIG THANKS TO OUR CO-TITLE SPONSORS
THIS TOURNAMENT WOULDN'T BE WHAT IT IS WITHOUT YOUR CONTINUED AND COLLABORATIVE SUPPORT