Women of the Construction Industry (SECOND ANNUAL) 'Careers in Construction Month'

---
AGC New Mexico is proud to announce the SECOND ANNUAL
Women of the Construction Industry
event was another large success. The event took place on September 27th at the Anderson-Abruzzo Albuquerque International Balloon Museum and recognized the women in our industry who ensure the profitability of our member companies.
This annual member-driven event focuses on women in the industry who are progressing and finding ways to support each other through mentorship and advocacy. Women make up only 9.1% of the industry's workforce.

The demand for workers in the A.C.E industry is currently higher than it has ever been. Filling the gaps, increasing labor, and changing perceptions to make the industry an attractive career option for the entire population is critical. It's not just about gender. It's about company culture, values, and different ways of problem-solving.
We deeply appreciate and benefit from our member's support and participation in our efforts to advance the interests of the commercial construction industry across our state. At AGC New Mexico we are proud of our members and their commitment to lead.
We would also like to express our gratitude to members of the event committee and to our distinguished panel for sharing their time & insight and for the mentoring roles they have each contributed throughout their careers.​
---
MENTORSHIP
We were also pleased to have young women from
ACE Leadership High School
. For more information, or to register as a Mentor for young men/women pursuing careers in the commercial construction industry please email
Kelly Roepke-Orth
.
MENTORSHIP INFORMATION - HERE.
---
---
THIS EVENT WOULD NOT HAVE BEEN POSSIBLE WITHOUT THE GENEROUS SUPPORT OF OUR SPONSORS.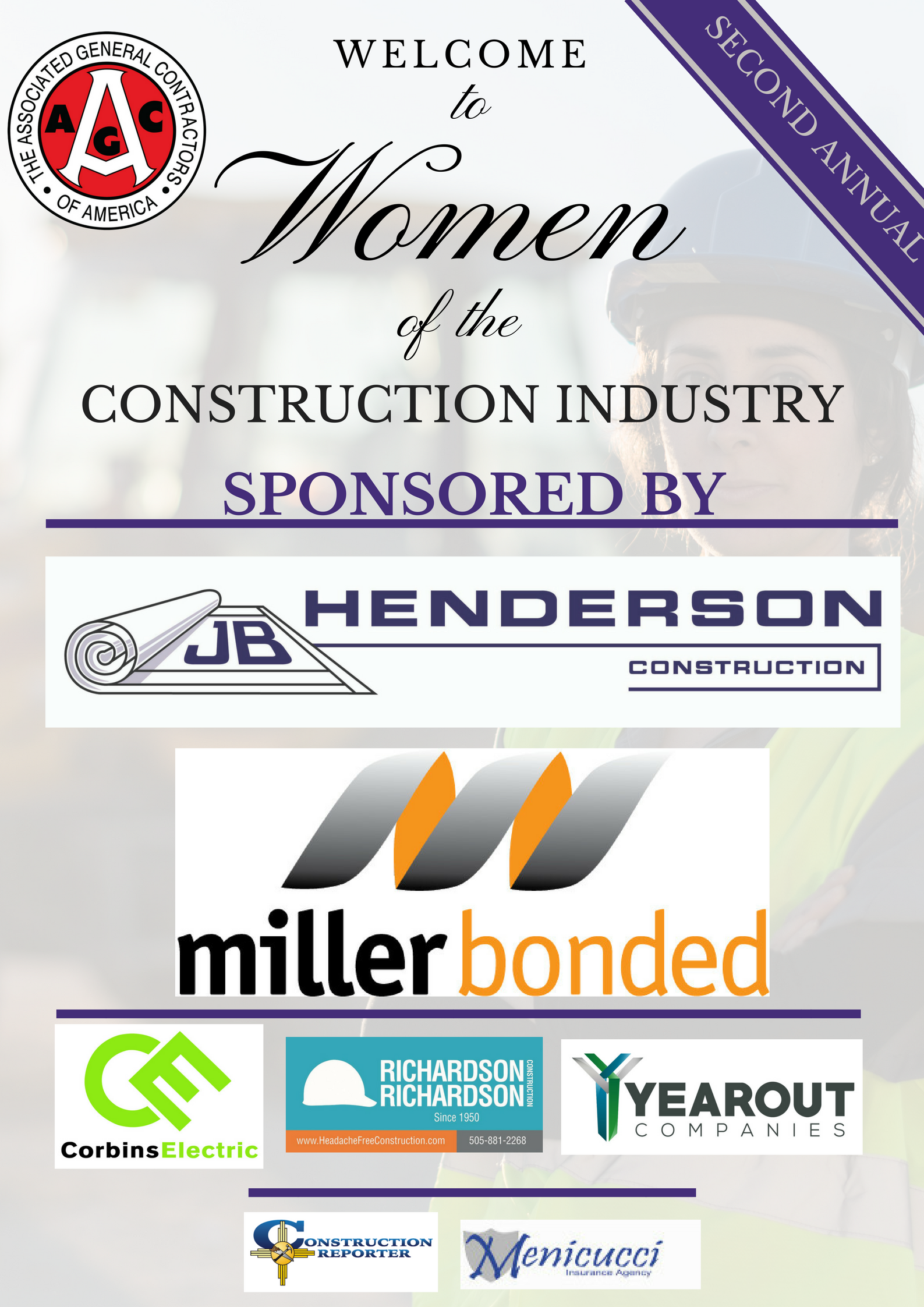 ---
THERE IS A BRIGHT FUTURE FOR WOMEN IN CONSTRUCTION IF WE MAKE IT!